What is Photo Wallpaper and what are the possibilities?
There is endless potential with Photo Wallpaper!


What is photo wallpaper?
Photo Wallpaper is more than what the word says. Photo wallpaper is the general term for wallpaper with fantasy or photo-realistic motifs, often depicting flora and fauna. Putting your own photo on the wallpaper is also a possibility.


Photo wallpaper is always non-woven wallpaper!
Photo wallpaper also means that the wallpaper is made of special paper (non-woven wallpaper) that is printed with UV-resistant ink. This ink ensures that the colours of the photo wallpaper are preserved, even when exposed to light. Non-woven wallpaper is stronger and more resistant to moisture, so it does not shrink when glue is used to apply it to the wall. It can also be easily removed dry, in whole sheets over time.
Creative Lab Amsterdam works with ecological inks and this is one of the reasons our wallpaper has a Greenguard Gold Certification. This means that the air quality in the rooms is guaranteed to remain of good quality. 


What are the possibilities with photo wallpaper?
Any desired image
Customized wallpaper is well suited to any design. Images of the jungle, animals and plants are commonly used in our creations. Fantasy atmospheres are generally used for children's rooms, whereas in workplaces, living rooms and even bathrooms one finds more flora and fauna wallpapers with surrealistic tones.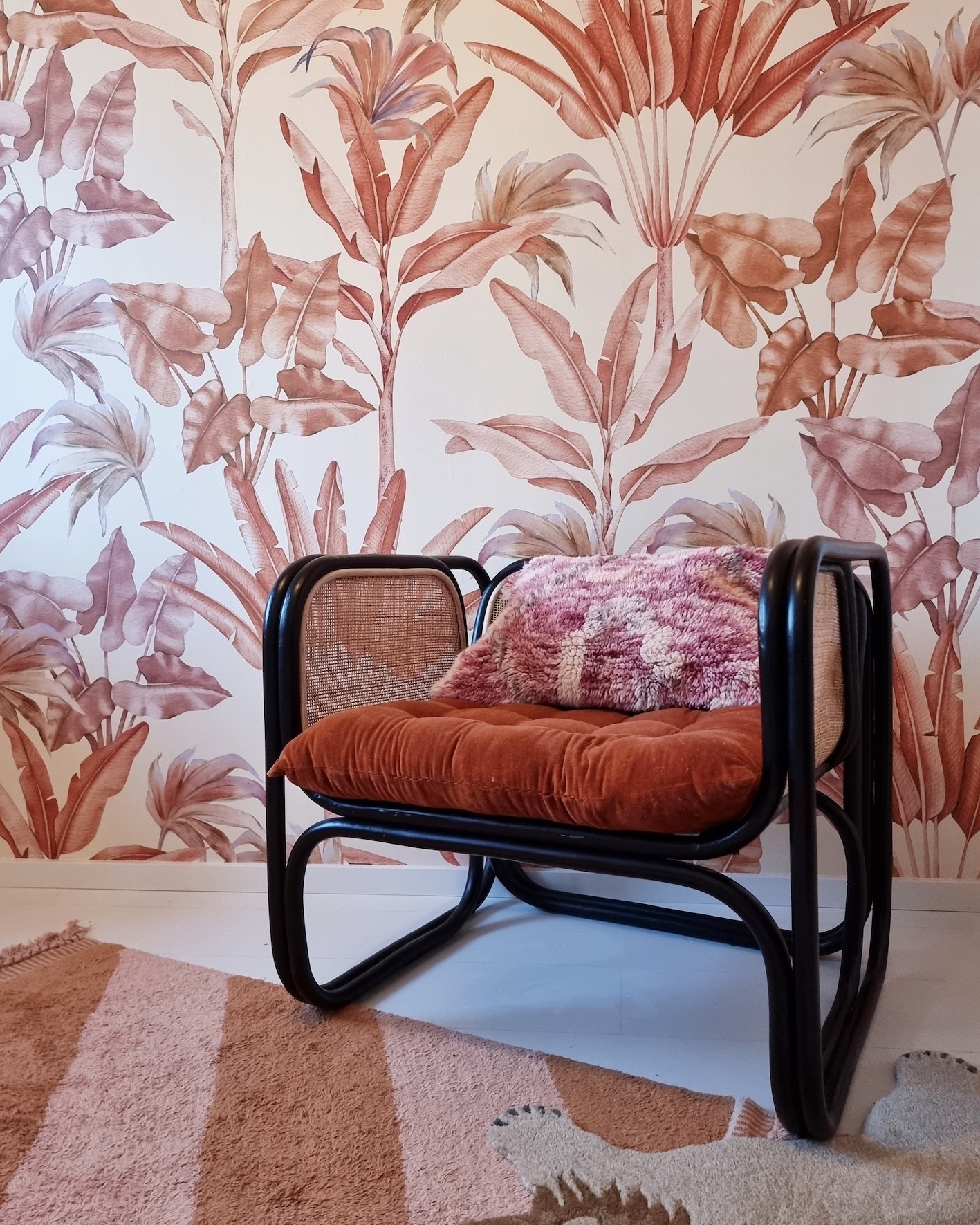 Take a look at all customized wallpaper
Personal sizes
Your wallpaper can be personalized according to the dimensions of the room. Thus, a sloping wall or a door is no obstacle to the dimensions of the wallpaper and all animals and plants will attractively appear on the wall. The items of a wallpaper design will visible when moved or shifted around, while keeping the scale of the design remaining the same. All parts remain in perspective and are equally important.
If your wall does not have irregular dimensions, it is best to choose a mural. The height of a mural is always 280 cm. The design is always beautifully depicted in the 3 different widths that can be ordered: 194.8 cm, 292.2 cm or 389.6 cm wide.
Would you like to know the exact differences between a mural and customized wallpaper? Read everything on our blog.

Attach it to the wall yourself
Non-woven wallpaper is easy to apply yourself! Read how to go about preparing and all measures you need to consider on our DIY page.

Bathroom wallpaper
Photo wallpaper is perfect for use in your bathroom or toilet. An image is printed on a special water-resistant material which allows it to remain beautiful and colour-fast in humid rooms. The material is tear, scratch and impact resistant. You get exactly the picture you want on your bathroom wall!

All bathroom wallpaper designs by Creative Lab Amsterdam

Photo wallpaper for wallpaper circles
If you don't want to cover the entire wall with a picture, wall circles are often used as an alternative. The whole design is incorporated on one of the three sizes which all fit above your couch, desk, dresser or bed! The wall circles can also be used on bathroom wallpaper.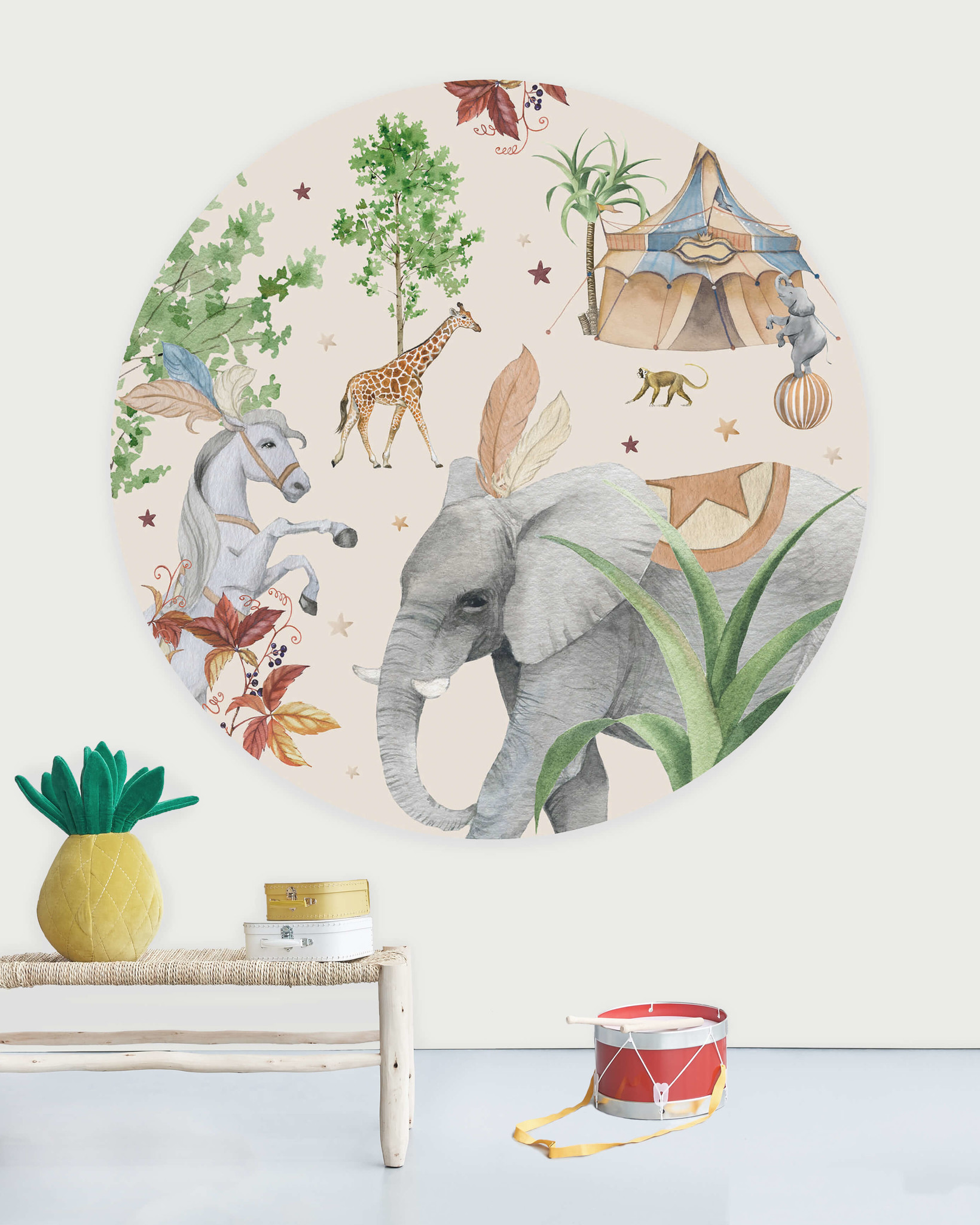 All wallpaper circles in 3 sizes

Customized wallpaper by Creative Lab Amsterdam
With the large choice of wallpaper designs, patterned wallpaper, murals, wall circles and customized wallpaper created by Creative Lab Amsterdam, there are endless possibilities!
Our top tip: Start by looking at all the designs for made-to-measure wallpaper. From there you can choose the size and type of wallpaper that's right for you.

Stationery 
We are so enthusiastic about our designs, that we also use them on many of our stationery products! These include notebooks, greeting cards, pencil cases, laptop sleeves and weekly planners. Find your favourite combination of these and put them in a tote bag with the same design!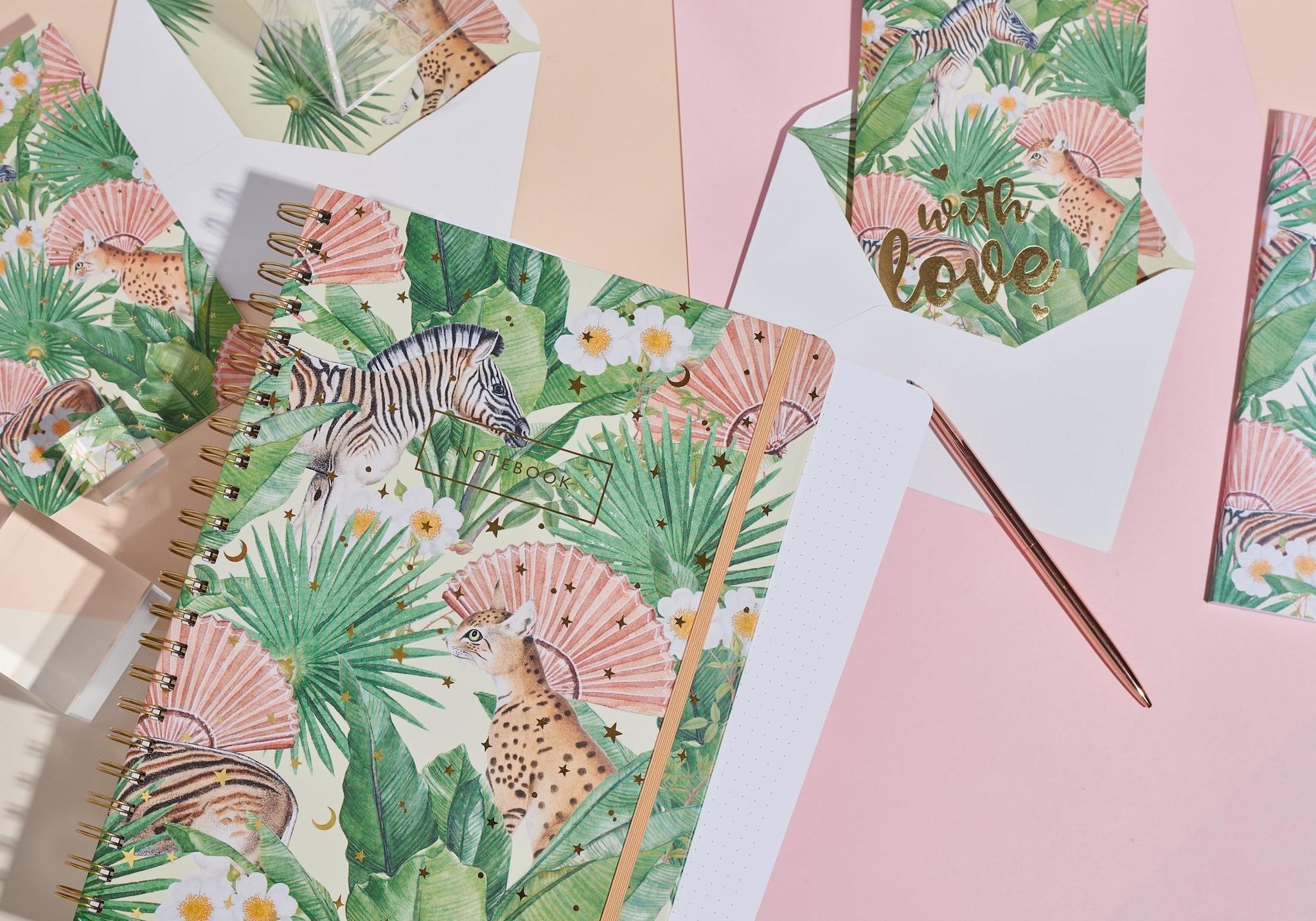 All stationery items by Creative Lab Amsterdam
Do you have any creative ideas or specific wishes? Then contact us, we love to be inspired!